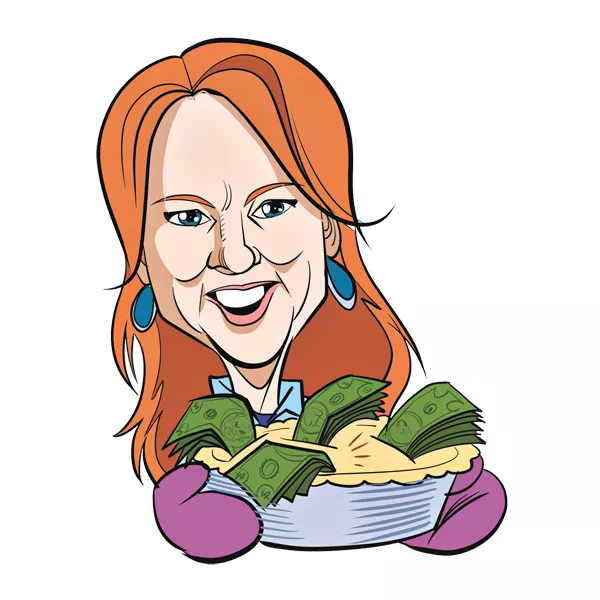 Everyone in America knows that capitalism is king — even if we don't always like it — and can do wonders for a community. One tiny Oklahoma town in Osage County is experiencing this in hyper-drive.
Osage County Historical Society Museum representative Joyce Lyons told NewsOn6.com that Pawhuska was once the wealthiest town in the world due to the oil boom, but it went bust along with a lot of other things in the state in the '80s. It is now home to 3,500 people and 2,500 buffalo, according to coffee culture, news and events website Sprudge. It's also home to The Pioneer Woman Mercantile bakery, deli and retail shop owned by Pioneer Woman Ree Drummond.
The Pioneer Woman phenomenon began as a blog about Drummond's experiences living on a ranch outside Pawhuska and homeschooling her children. The blog led to a cooking website, which led to cookbooks and a TV show, The Pioneer Woman, on The Food Network. Her shop attracts about 6,000 visitors per day — nearly twice the town's population.
"In just three months, the city's sales tax revenue has jumped nearly $65,000 compared to the same three months from the previous year," NewsOn6.com reported.
"This is our home, and anything we do here, we want it to benefit Pawhuska," Drummond told Sprudge. "We also believe in 'The Merc' itself as a concept because it has a little bit of everything for everybody."
If you go, just be prepared to enjoy it. Set aside the entire day, get up early and pump yourself up to mingle with thousands of other eager visitors as you wait together for an opportunity to enjoy the perks fame and good coffee in a tiny town have nourished.